• Just released single 'Oh Don't She Said' is now available to down load! just 99 cents! This song is a collaboration with poet Doug Holder and Jennifer Matthews. Get the story here

• Jennifer's new CD 'Tales of a Salty Sweetheart' is now available for downloading! click here to listen.

• Licensing News - 'Lemon Peels and Tangerines' was recently placed on the CW Hit TV Series Gossip Girl !

• 'Birds of Winter (a streaming light symphony)' A new song/collaboration by Italian composers & Jennifer, recorded in Rome, Italy is released.

• To DONATE for upcoming Tours & Recordings


'Tales of a Salty Sweetheart', is finished and available at this link !

For more info about the record please [click here] We would like to thank all the Sponsors so far as we continue to raise money for future tours in 2015.
A very Big thank you to our
EMERALD SPONSORS
Mr. Richard Bliss
And to Mr. Robert Rivera
We thank you very much for your generous contribution.
AMBER SPONSORS
Mr. Timothy Wheatley
AMETHYST SPONSORS
Mr. Doug Holder


Jennifer is currently recording her new album entitled 'Tales of a Salty Sweetheart', slated for a Fall 2013 release !

Jennifer has gone back to her roots and the songs on this record are truly inspiring as well as rich with her distinctive sound.

She has been writing this collection of songs over the past few years while traveling and has penned some of her most impressive work to date.

This prolific and incredibly talented artist will take you on a journey as each song transports you to the place of its birth. Her melodies will stay with you and her lyrics will give you pause to the things that were once closest to your heart.

We are currently offering sponsorships to raise money for the new record. The gifts are really great and we are excited to have this opportunity to be able to give something back for your continued support [click here… SPONSORSHIP] for our sponsorship page. You can also pre-order 'Tales of a Salty Sweetheart' (mp3 downloads only at this time) for just 10 bucks ! at this link… PRE-ORDER CD and if you just want to help out with a monetary donation [click here… DONATE] We thank you !!

Licensing News - 'Lemon Peels and Tangerines' was recently placed on the CW Hit TV Series Gossip Girl !

We were very excited to get the news that Jennifer's song was picked for this placement. We are also working hard to have her music placed on HBO and SHOWTIME. Stay tuned !!

Licensing News - Upcoming Song placement in "Spy the Movie" & CD Compilation "Female Revolution"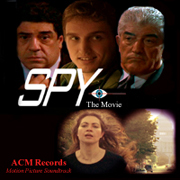 Spy the Movie - Soundtrack
Genre: Dance, Alternative, Pop, Metal, Electronic, Rock

(May 2011) Jennifer's song "Brother" (off "The Wheel") has been placed on the Upcoming Release: 'Spy the Movie Soundtrack' which is provided by ACM Records. The feature film is about Internet wizard and surveillance expert Jonathan Looke (Ben Curtis) who fled the messiness and pain of human relationships for the unthreatening online world. He falls in love with a woman whose stolen images he is paid to capture with web cameras. He watches her as an aura of physical danger increasingly enshrouds her. [Spy the Movie]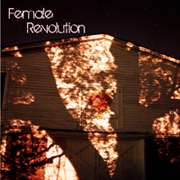 Female Revolution
Genre: Rock, Pop, Dance, Electronica, Gospel, Alternative, Country

Jennifer's song "Raise the Radio" (off "The Wheel") is track 3 of the upcoming Release: Female Revolution. This is a compilation of various ACM female artists. The album features inspiring female led songs that are a true testament to the power of the female spirit. Release date TBA



'Perceptions of Nature'
(thru a songwriters lens)
photography by Jennifer Matthews @ the world famous Middle East Restaurant and Music Club – nov./dec. 2011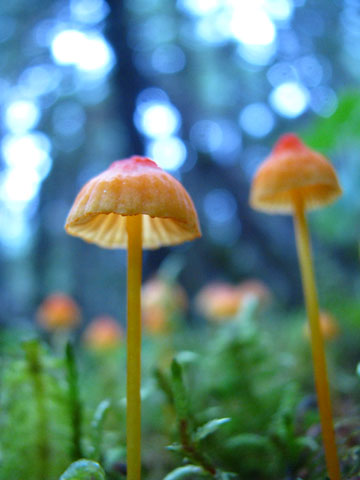 The multi-talented singer/songwriter Jennifer Matthews displays her other passion & talent of photography for a month long photo show at the world famous Middle East Restaurant and Music Club. The show is presented by Out of the Blue Art Gallery, located in Central Square, Cambridge, Ma. The showing begins on Sun Nov 13th. There will be a closing reception with the artist on Sunday, Dec. 4 from 3-5 pm.

Artist Statement: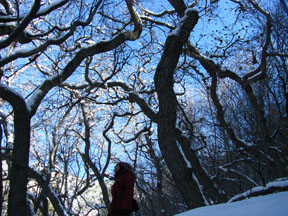 "Like a song in the raw moment of its conception, the reception of subject to the camera is a similar experience for me. Among my travels and music touring I have had the chance to tromp thru some fine, untouched parts of nature. In this collection of photographs, it is Alaska and parts of the lower 48 I had the privilege to dance with. My hope is for the viewer to feel a moment of wonder, curiosity and freedom observing each subject as I did… captured in a moment of its own reflection, thru my lens, like a poem or a story."

~jennifer matthews~

Jennifer is a great artist and her work in music, poetry and photography has inspired and captivated people from all over the world. Come by the Middle East and get an up close view at this very special artists work. You can order pictures from this show on her website [click here] as well as at the Middle East thru Out of the Blue Art Gallery.

The show will remain on exhibit for a full month… opening Sunday Nov. 13 Artist Reception: Sunday, Dec 4 from 3-5pm



NEW EP released in August 2010 entitled 'The Lost Recordings'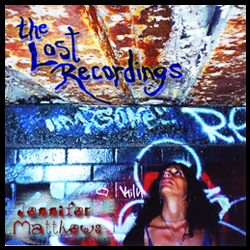 This record is powerful, raw, catchy and addictive … Jennifer will share the process of how she created these recordings in a future blog. The record is now available for downloading and the CD will be available soon. Download mp3's here . This record kicks some serious ass ! [READ REVIEW]



Summer Alaska Tour – 2010

Jennifer will be returning to Alaska this Summer for a six week tour. We are very excited to be heading back and seeing all our Alaskan friends. Link to shows & more to come !



'Birds of Winter (a streaming light symphony)' A new song/collaboration by Italian composers & Jennifer, recorded in Rome, Italy is released...

'Birds of Winter (a streaming light symphony)' .... music composed and produced by bassist Fabio Fraschini of Rome Italy and co-produced and engineered by Luigi Colasanti Antonelli of Rome's Emerald Recording Studios. It is a collection of European artists including members of Porcupine Tree. The song came to Jennifer in the fall of 2009 when Fabio invited Jennifer to collaborate on the song.... he asked her to write the lyrics and the melody.... here is what Jennifer says about the process of writing it:

When I was invited to do this collaboration, I was elated... and very moved by the basic tracks... yet it was complex and gorgeous ... I did not want to put the pen to the paper until I felt I was completely connected with it. I spent a few evenings walking in the Boston cold winter snows with headphones on hitting repeat trying to find the words.... and they did not come right away. I thought...perhaps when I actually arrive in Rome and feel the energy of the city, the words and melody will come then. Soon after I travelled to Rome from Boston to play a month of shows.... and at that point the heat was on and I had to deliver....

The first thing I noticed when I got in the car at the airport and we pulled out into the Rome city streets were the birds.... they were flying in schools so precisely in their patterns... it was mesmerizing to watch.... it was February... and the birds of winter were my first welcome to the eternal city.

The room I was staying in was near the Spanish Steps in the old town... and outside my window these two doves would nuzzle and coo all night ... the sounds of the city were haunting me on this tour on top of our apartment getting broken into and all of our money stolen.... a few nights after this happened...in one hour I penned the song.... feeling haunted... the next day I walked the park for hours that overlooked the city and I completed the song... at this time the politics in Rome were in an uproar .... actually the politics of the world were in an uproar and with all of that intense chaos and clashing energies all I could think was .... can all the world start redeeming.... won't gravity give us healing....

Fabio is the bassist I play with when I am playing shows in Europe and he is not only a very gifted musician and composer... but an awesome person too.

I hope you enjoy this song as much as I do... and share it with someone along the way. peace and love. jennifer

Mp3 download will be available soon… To listen to "Birds of Winter" [click here]



You can NOW Order Jennifer Matthews "Live in Italy". This is her new DVD filmed at the Famous Piper Club in Rome click below..
(Feb 11, 2009)
The Piper Club is a world famous venue... In the past, bands such as The Who, Pink Floyd, Genesis, The Byrds and many more have played at the Piper Club. Check it out on line ... "
The Piper Club
" The DVD was produced by Terre Sommerse and the DVD is being distributed by them in Europe as well as placing it in rotation on Italian TV.
(Feb. 2009)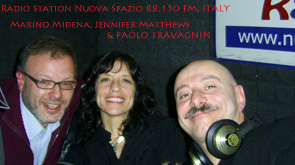 This interview aired throughout Italy on Feb 6th and 7th. It is also currently being streamlined internationally on their website and sister stations. If you missed out and want to listen in click on the following links.
radiofeb6jmatthews
radiofeb7jmatthews
(March 10th, 2008)
Jennifer will be leaving Boston in mid May and driving across country with her manager, Rose, en route to her
summer music tour
of Alaska. She will be playing shows in Arizona, California and Seattle.
(April 1, 2007)
They were established in 1880 for the purpose of promoting artists in their creative paths.
(August 22, 2006)
Neil Young has selected Jennifer's song "1000 miles" off her new record The Sunroom Sessions to be part of the "Living With War" collection of protest songs listed on his site.
This is really cool and we are very excited to be part of this. To check it out go to
this link
.
Jennifer is number 102 on the list.
(May 28, 2006)
Jennifer will be touring in Alaska for most of June. She will be playing with Milo Matthews at some of her gigs as well as miscellaneous musicians from the area. This will be a great tour!
click here for more info
(May 25, 2006)
"Jennifer Matthews" ~The Sunroom Sessions~ Release date June 2006
Jennifer's much anticipated solo recording, a very intimate cd of just her voice and guitar recorded at Sunroom Studio will be released and available for sale through her website on the Thundamoon Label.
About the New Record:
"Jennifer takes to the studio with only a guitar & microphone to put together a quintessential set of songs which reveals that her beauty of talent truly runs deep. The girl-with-a-guitar era is just about over, but I am happy to report this CD isn't a display of this tiring genre. Instead the listener is treated to a side of Jennifer at her most intimate & attractively simplistic. Beautifully haunting tracks like
Floating
and
Trees in December
are accompanied by the hip & catchy
Lemon Peels & Tangerines
making for a well-formed collection of Jennifer Matthews, possibly her very best."
by TC KRENTZ - BGG
You can order it now...
CLICK HERE TO ORDER
(May 20, 2006)
Billboard World Music has sent Jennifer a wonderful award in recognition of her original song composition "The Wheel". They placed it in the Honorable Mention category. Mark Furnas the director for Billboard in the letter sent to Jennifer writes.. "This is quite an accomplishment considering the quality of this year's entries. You are obviously writing at a high level." Also noted on the award addressed to Jennifer from Billboard President Jim Halsey he goes on to write... "Only the highest quality songs make it to the top. This honor demonstrates the talent and dedication it takes to write a "Hit Song". They even sent her some really cool shades and some killer guitar strings. Be sure to pick up a copy of "The Wheel" if it is not in your collection !
Click here for more info on "The Wheel"
(January 7, 2006)
Jennifer signed a publishing contract with ACM Records for "The Wheel" and for an older unreleased album of hers entitled "The Long Journey Home". The song The Wheel off the last release will also be followed up with a video to be in early 2006 for ACM.
(December 31, 2005)
This month Metronome Music Magazine chose Jennifer's cd "The Wheel" in their Top 15 picks of the year for 2005 right along with guitar god Eric Johnson and Elvin Bishop... they wrote... "Jennifer Matthews is sassy, sexy, edgy and above all, talented! Jennifer Matthews rocked the scene with her album The Wheel !"
(December 29, 2005)
Jennifers UK tour was incredible ! She sang north, south, east and west of London. Jennifer along with her manager Rose covered a lot of territorry.
The tour went so well that Jennifer was asked to come back. Her manager is now putting another tour together for May 2006. Some of the highlights of the shows were playing in Robert Plants territory at the Marz Bar sharing the bill with Traci Hunter's Band. Playing in London at the Half Moon Putney was a brilliant time. Cheers to Jennifers fans in England and we look forward to seeing you in the Spring.
Richard Hill of BBC radio wrote... "Her melodies are as appealing and azure as her guitar" And Tim Condliffe of
nationalgigguide.com
wrote... "Jennifer's innovative and creative style kept the audience baited on every word and pregnant pause. Jennifer's personalised touches on the delivery and inclusion of an accappella made her really lovely to see live."
(September 17, 2005)
Ten-year-old Kyle Davis first came to take voice lessons with Singer/songwriter Jennifer Matthews 5 years ago. They began writing songs together after Jennifer realized that his attention seemed to be more focused in the lessons when they were being more creative. Kyle responded so well to that process that Jennifer would write music and say "let's write some lyrics and melody Kyle". He always very enthusiastically said "ok"! Jennifer and Kyle recorded a 12 song cd of their original songs just this past summer and are releasing it on Thundamoon Records. Kyle is a real treat to hear sing and perform live. He is a confident, sincere showman.
Read the full article here
(July 9, 2005)
Rose (Jennifer's manager) is in the process of booking a tour which will cover a lot of ground in Europe. She is planning on the month of Oct. We will keep you posted as the tour comes together.
"The Wheel" is getting great reviews and Jennifer has been asked to do a Cover Story for Metronome Magazine. It will be the August issue. She was also picked as one of the top 5 best new releases for "The Wheel". Jennifer's new record "The Wheel" has also been picked to be the spotlight artist for the July/ August issue on
Kweevak.com
.
Jennifer would like to thank you the fans once again for all your support and she looks forward to seeing you all at her next show.
(March 9, 2005)
Fri. May 13th CD Release show for "The Wheel"!!
Come and celebrate with us…
@ The Lizard Lounge
1667 Mass Ave. Cambridge, Ma
opening the night will be…
9 pm - Christian McNeil and his inspiring Band
10 pm - Jennifer and her band from the recording are Sal Baglio, Rohin Khemani, Noah Jarrett and Matt Glover
11 pm … tba
Also just to make the night more special there will be a live artist painting the music. Can't wait to see you there.
(February 28, 2005)
You can Pre- Order Jennifer's new full length record "The Wheel" by e-mail at
info@jennifermatthews.com
(December 23, 2004)
Jennifer is getting ready to record her new album
"THE WHEEL"
. She will be recording in January of 2005 and will release the record in March. She will be recording at the Windham Studios in Bellows Falls, VT.
Jennifer will be working with an amazing group of talent:
Engineer / Brian Brown :
Brian has worked with many artists... Natalie Merchant, Tanya Donnelly, Juliana Hatfield, Amelia White and Phish to name a few.
Guitar / Sal Baglio :
The man behind the Stompers and currently touring with Grammy nominee Tom Hambridge featuring as Rock E. Rollins.
Bassist / Noah Jarrett
(son of pianist Keith Jarrett)
Drums , Tabla and Percussionist extraordinaire / Rohin Khemani :
"Rhythm with Recyclables". The Honey, The Julie Hardy Quartet , Jennifer Matthews
Electric Mandolin / Matt Glover :
FJ Nanic , Aine Minogue
You can pre-order Jennifer's new Album by e-mail at
info@jennifermatthews.com
(October 18, 2004)
Jennifer Matthews is going on a tour to Southern California and Arizona in November. Concerts in the following cities: Long Beach, Venice. L.A., Beverly Hills, San Diego, Tempe (AZ), Santa Monica, Hollywood, Santa Barbara...
Check her
calendar
for more details.
(February 3, 2004)
We are pleased to announce that Jennifer Matthews' book Fairytales and Misdemeanors (Ibbetson Street Press 2003) is now archived with other Ibbetson books at the Harvard University Poetry Room, and catalogued in the university library system.
Click here
to access the Harvard University Poetry catalog.
(January 18, 2004)
Jennifer Matthewswas was nominated in the Spoken Word Category by the Cambridge Arts Council.
Jennifer will perform February 7th at 3PM at the Cambridge Center For Adult Education in Harvard Square, Cambridge, MA.
(January 10, 2004)
Jennifer has recently read at:
Brickbottom Art Galleries, Somerville, MA
Dire Reader Series - Out of the Blue Gallery, Cambridge, MA
Somerville News Writers Festival (Jimmy Tingle Theater)
Featured reader at the Newton Free Library
With Tapestry of Voices at the Warwick Art Museum - Mad Poet's Café Series, Warwick, RI
Jennifer's book "Fairy Tales and Misdemeanors" received a very favorable front page review in the prestigious Small Press Review, by the noted poet and scholar Hugh Fox. Her book was also favorably reviewed on the
www.lucidmoonpoetry.com
. Her work is currently archived at the University of Buffalo Poetry and Rare Books Collection.
(September 1, 2003)
Jennifer Matthews, popular singer/songwriter is to release a new poetry book with Somerville's Ibbetson Street Press - Fairy Tales and Misdemeanors.
Jennifer Matthews, a Somerville area based vocalist and poet is to release a new book with Somerville's independent poetry press
Ibbetson Street
. Matthews, a veteran of the music circuit, will publish "Fairy Tales and Misdemeanors", a first collection for this talented Bard and Musician. Matthews describes her poetry as: "words with wings." The popular press often lauds her lyrical skills, calling her a female Leonard Cohen, or the next Patti Smith. Matthews will be doing a local book tour starting Oct. 9 at McIntyre and Moore Books,as part of an event in support of the international literary magazine New Renaissance. Matthews told this reporter that she likes, "..to bring readers on a journey to a beautiful place." What better way to start this literary adventure right here in the "Ville.
(August 6, 2003)
After performing a solo show at the Fishtown Artspace in Gloucester (MA) on July 16th, the host of the Wide Awake Coffeehouse sent us the following quote about Jennifer's performance
"With the lyrical sensitivity of Leonard Cohen, and the stage presence of Patti Smith, Jennifer Mathews' performance was one of raw elegance. Her supple voice naturally goes from a whisper to a roar, bringing the audience along for every emotion in between. She's the real deal and I'm a definitely a convert."
- Brian King, singer/songwriter and host of the Wide Awake Coffeehouse in Gloucester.
We hope Jennifer Matthews will be back in Gloucester soon.
(July 13, 2003)
This article was published in the Somerville News.
At a recent reading for the Ibbetson Street Press
homepage.mac.com/rconte
at McIntyre and Moore Books in Davis Square, Somerville, Mass., Jennifer Matthews performed as a special musical guest. Matthews, who regularly plays the club circuit in Somerville and Cambridge, has been making a name for herself on the poetry scene. She describes the songs she writes and sings as " strings of words with wings," and her lyrical expression makes her a favorite among literary crowds. I spoke with her at the Grand Cafe in Union Square, Somerville, amidst an animated crowd of artists and musicians that congregate there on any given day.
Doug Holder: What makes you stick with "original" music, when you can make more money doing "buisness" gigs, like corporate jingles, weddings, etc...
Jennifer Matthews: When I was in my teens, when I wrote my first song, I played for a lot of business bands. After each rehearsal I would run home, grab my guitar, and sing my own songs. Those gigs never made me feel at home. It felt so unnatural to me. Anything that takes away from my "original" music is not worth the sacrifice.
DH:
Talk about your life as a musician.
JM:
I dropped out of the fast track in New York City because it became all about the record deal and not the creative process. I broke away from my band BEAUTIFUL MUD.
DH:
How does the Cambridge/Somerville/Boston scene differ from New York?
JM:
It's hard to make a living as a musician in Cambridge, unless you are featuring or playing in the subways. If I played solo, I would do alright. But I have to pay my band. I keep the band because they bring so much life to my songs. The clubs I play in Cambridge, I do to break in as an artist. I like to play the LIZARD LOUNGE. It is a good, eclectic room. It has a good mix of musicians, music fans, and college kids. Boston has a wealth of talented musicians. Unfortunately there is just no industry here, and it is a killer. I was constantly offered opportunities in New York City, but here it doesn't happen as much. What I like about Cambridge and Somerville is the mix of people. The Plough and Stars in Cambridge was a regular venue for me. There were a lot of interesting and intelligent people who were in the audience. There were a lot of Harvard and MIT professors in attendance, and they were friends of mine. I made my name in Boston at the Plough and Stars.
DH:
You told me you consider yourself a poet.
JM:
I'm a poet in my heart. From the way I deliver my tunes, to my style of lyrical expression. I paint pictures with words. I try to take you on a journey with my songs. I travel with my words, and they bring me to a beautiful place. I describe my poetry as " strings of words with wings."
DH:
The poetry community seems receptive to your performances.
JM:
Poets have been receptive to me because they are willing to journey with me. Sometimes when I play at clubs, I can't bring people on that journey, because they are talking and not listening. When I was playing in Europe, people kept asking me for encores. They were silent, attentive...so we would journey.
DH:
What does your music mean to you?
JM:
I had a tough childhood. My mother committed suicide when I was really young. For me, music has been my voice, an outlet. I put it all in my music. In my life, when it is chaotic, I just start writing, with my guitar in my lap.
DH:
What do you write about?
JM:
I write about whatever strikes me. For instance, I saw a woman with porcelian skin, and piercing blue eyes on the train...I wrote about that. I sit back and silently observe. I try to get a glimpse. You have to remain open.
DH:
How is it raising a 12 year old son, and having a music career?
JM:
My son, Jonathan, is my roots. Being a musician can be incredibly intoxicating, but sometimes it can be low and heavy. The one thing that keeps it all real for me is my son. It's a manic lifestyle. In the center of that is a tree with deep roots in the earth, and that's my son.
DH:
Is performing a sort of addiction for you?
JM:
It's like a drug. When you belt out songs, then you hopefully trancend. And hopefully you transcend with the audience. When this happens it's like a high. When you connect with your music, it is a gift.
--Doug Holder
read this article online
(May 22, 2003)
The Alternative News magazine in New Hampshire nominated Jennifer Matthews
"Female artist of the month"
. Make sure you check it out, there is a double page article with a color photo.
(April 23, 2003)
The Boston Globe published an article about Jennifer Matthews
"rewritting brian's song and honoring his spirit"
. Jennifer Matthews was asked by a close friend of the Honan family to write a song in honor of the late Boston City Councilor Brian Honan who died unexpectedly in July 2002.
(April 12, 2003)
A brand new website is launched in five different colors. Along with this major update, we also introduce a bunch of new features. We now feature a
streat team
, please sign up if you want to help promote Jennifer Matthews and her band. The old mailing list is now renamed
newsletter
and will send individual emails to subscribers, avoiding to be identified as spam. A
merchandise
page has also been added, you can now buy t-shirts, mugs, postcards, mousepads and more. The
forum
is being relaunched, so let's start talking about Jennifer Matthews, the recent rumors of her getting signed to a label... and so on.
(March 28, 2003)
Jennifer Matthews was asked by a close friend of the Honan family to write a song in honor of the late Boston City Councilor Brian Honan who died unexpectedly in July 2002. The Honan family received her composition "Ballad for Brian Honan" with a lot of emotion. [
lyrics
]
On March 13, 2003, the Trustees of the Boston Public Library officially renamed the Library's newest branch as the Honan-Allston Branch Library in honor of Brian Honan. To further honor Councilor Honan, the Friends of the Allston Branch Library will host a celebration at the branch on April 2nd in honor of what would have been Brian Honan's 40th birthday. During this ceremony, Jennifer Matthews will be performing her song "ballad for Brian Honan" for Boston Mayor Thomas M. Menino and the public.
Wednesday April 2nd, 2003, from 2 to 5 pm. All are welcome. For more information about this event, call Boston Public Library's Communication Office at 617-859-2212.
(February 17, 2003)
Jennifer Matthews will be on "The Psychic Fashion Show" hosted by Steve Funk Pearson on CCTV (Cambridge Cable TV) on Thursday the 20th from 8 to 8:30 p.m.
(January 27, 2002)
After her successful European Tour and a short winter break, Jennifer Matthews will be back on stage. Her first show will be in New York and her first Cambridge reappearance will be at the Lizard Lounge on Saturday February 22nd, opening for the amazing SkyPaint PopOpera.
(November 10, 2002)
Jennifer Matthews just came back from a successful European solo tour. She has performed 10 one-woman shows in 2 weeks around Switzerland and has built up an important fan base, paving the way for her next tour with her full band. Besides the small clubs, she has also performed as opening act for top European artists such as Michael von der Heide (Zug, Switzerland, 10/25/02) and Gee K (Krummenau, Switzerland, 10/19/02). Jennifer Matthews has partnered up with
Panagency
in Murten, as her booking agent for Switzerland.
(October 12, 2002)
DJ-RAY PIETERS from 103.1 FM Radio Milo, located in Mol (Belgium) down the border with the Netherlands, has requested a copy of Jennifer Matthews "Best of 96-01" CD for his program after visiting the site and listening to some mp3's. His show airs every Thursday from 7:00 to 10:00pm and reaches 200,000 listeners. His show has aired for 20 years! The show is called "SOMEWHERE BETWEEN…" and Ray says it's for "music with roots."
So if you're visiting Belgium, listen to 103.1 FM & Dj Ray Pieters and request Jennifer Matthews!
(August 3, 2002)
In August Jennifer Matthews released a new compilation album called Best of 96-01 that includes some of her best songs from earlier albums as well as previously unreleased songs. Check the
discography page
for more information. Or click here to
buy it online